1699 Sq. ft. 1914 West Home Avenue - Ph. 803-806-1431 in Flint, Michigan For Sale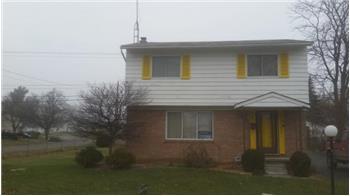 Price: $372
Seller:
Type: Roommates, For Sale - Private.

City: Flint
State: MI
Zip: 48504
Rent: $372
Property Type: apartment/condo/townhouse
Bed: 4
Size: 1699 Sq. ft.
Agent: Vision Property Management
Contact: 803-806-1431
Email: leads@vpm3.com
This property is also available for Lease To Own; Pricing differs. Call for program details, pricing and down payment requirements. This property will be sold or leased in AS-IS condition.
Source: http://listings.realbird.com/J6N3N4P9/429829.aspx
Price: $167

1br 1 br 1 ba 1st floor
I am looking for someone to take over my lease at Silver Lake Hills, rent is $699/month pets are okay with some breed...
Price: $699


Price: $544

2br 2 Bedroom House for rent
Very nice 2 Bedroom home. Updated throughout Garage Nice basement Alarm system Very energy efficient $500 / month...
Price: $500


Price: $362